Here you will find articles from our C4C nutritionists and other information that can help you live a healthier life. Our recipes are specifically chosen for their great taste as well as their benefits to your wellness. Enjoy and feel great!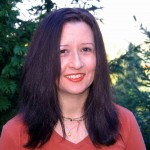 Registered Dietitian & Holistic Nutrition Counselor
Founder/Owner of Nutrition Wellness (www.nutritionwell.com), which provides individual nutrition counseling sessions in addition to group nutrition education workshops and Food-For-Life cooking classes.