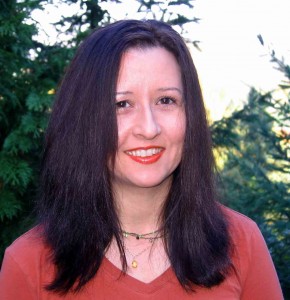 Melissa Mouton, MS, RD, LD
Registered Dietitian & Holistic Nutrition Counselor
Founder/Owner of Nutrition Wellness (www.nutritionwell.com), which provides individual nutrition counseling sessions in addition to group nutrition education workshops and Food-For-Life cooking classes.
Melissa is a holistic nutrition counselor, credentialed nationally as a Registered Dietitian and locally as a Texas State Licensed Dietitian, focusing on a whole-foods plant-based diet.
She obtained a Bachelor of Science degree in Microbiology from the University of Texas at Arlington, and a Master of Science degree in Nutrition at Bastyr University in Kenmore, Washington.
After completing her degree at Bastyr she then went on to complete a dietetic internship, approved by the American Dietetic Association, at the University of Washington in Seattle.  Clinical training sites included University of Washington Medical Center and Seattle Cancer Care Alliance among others.
Before returning to her native Texas home, Melissa worked at the University of Washington Medical Center and Seattle Cancer Care Alliance, both in Seattle Washington, where she gained extensive experience working with cancer patients, especially breast and prostate cancer, and leukemia. Melissa has been in private practice since January 2006 focusing primarily on weight management, Cancer prevention, Cancer treatment support, and Cancer survivorship. Melissa also works with clients to prevent and reverse Heart disease and Diabetes using a plant-based diet.
In addition to her private practice in Austin, TX, Melissa is an Adjunct nutrition instructor at Kaplan University, a research dietitian at the University of Texas, a certified Food-For-Life Cooking Class Instructor with the Physician's Committee for Responsible Medicine (PCRM), and provides online nutrition counseling services as a licensed provider for Real Living Nutrition Services®.
Melissa specializes in:
Cancer: prevention, nutritional management during treatment, and survivorship after treatment
Type 2 Diabetes: prevention and control of diabetes with a plant-based diet
Weight Management: using a non-diet, intuitive eating approach
General nutrition counseling & Education for lifelong health and wellness
Melissa teaches The Cancer Project's Nutrition Education and Cooking classes, which include Food-For-Life for Cancer Survivors and Food-For-Life Diabetes.
Melissa also has training and experience with nutritional management and prevention of heart disease and other chronic illnesses using conventional and complementary strategies. Further areas of training and experience include: food allergies, irritable bowel syndrome, anti-inflammatory diets, detox and elimination diets, vegetarianism, supplement evaluation and recommendations, nutrition for HIV/AIDS, and nutrition before, during, and after pregnancy.
Food-For-Life Classes
Melissa is a Certified Food For Life Instructor through The Cancer Project (a department of PCRM). These nutrition education and cooking classes include Food For Life Diabetes and Food For Life Cancer.
Food-For-Life Diabetes
http://www.pcrm.org/health/diabetes-resources/nutrition-and-cooking-classes
The Food for Life Diabetes Nutrition and Cooking Class is a community-based, national program designed by health professionals to aid people with diabetes to learn about the power of food to improve their health and wellness.
Launched in 2009, the Food for Life Diabetes Nutrition and Cooking Class is designed to bring a new, research-based, easy-to-follow approach to help people with diabetes in two significant ways:
Avoid preventable complications from the disease
Reduce the need for medication(s)
Designed by physicians, diabetes educators, registered dietitians, and professional chefs, the goals of this program are to empower people with diabetes with information on how food choices promote, prevent, and treat type 2 diabetes and practical cooking skills for healthy and delicious meal preparation.
People who have type 2 diabetes, or concerns about developing diabetes, and their friends and family members will all benefit from the class.
Participants will leave the class equipped with recipes, a summary on how to get started with a planted-based nutrition approach, and information on additional resources.
Food-For-Life Cancer
www.cancerproject.org/resources/cooking_class.cfm 
Designed by physicians, nutrition experts, and registered dietitians, each class includes information about how certain foods and nutrients work to promote or discourage cancer growth, along with cooking demonstrations of simple and healthy recipes that can be recreated easily at home.
Scientists have long been accumulating a large body of evidence on the influence of diet on cancer. Time and again, precious phytochemicals found in plant foods are credited with boosting immune strength and inhibiting disease progression. Along with protection from cancer, plant foods also promote a healthy weight and help prevent other chronic illnesses such as diabetes and heart disease.
The goal of this program is to empower cancer survivors, their friends, and their family members with easy-to-implement cooking skills that turn every meal into a delicious dose of healthy nutrition.
Links
http://reallivingnutrition.com
http://tcolincampbell.org/plant-based-nutrition/
http://www.yummymummycookies.com/